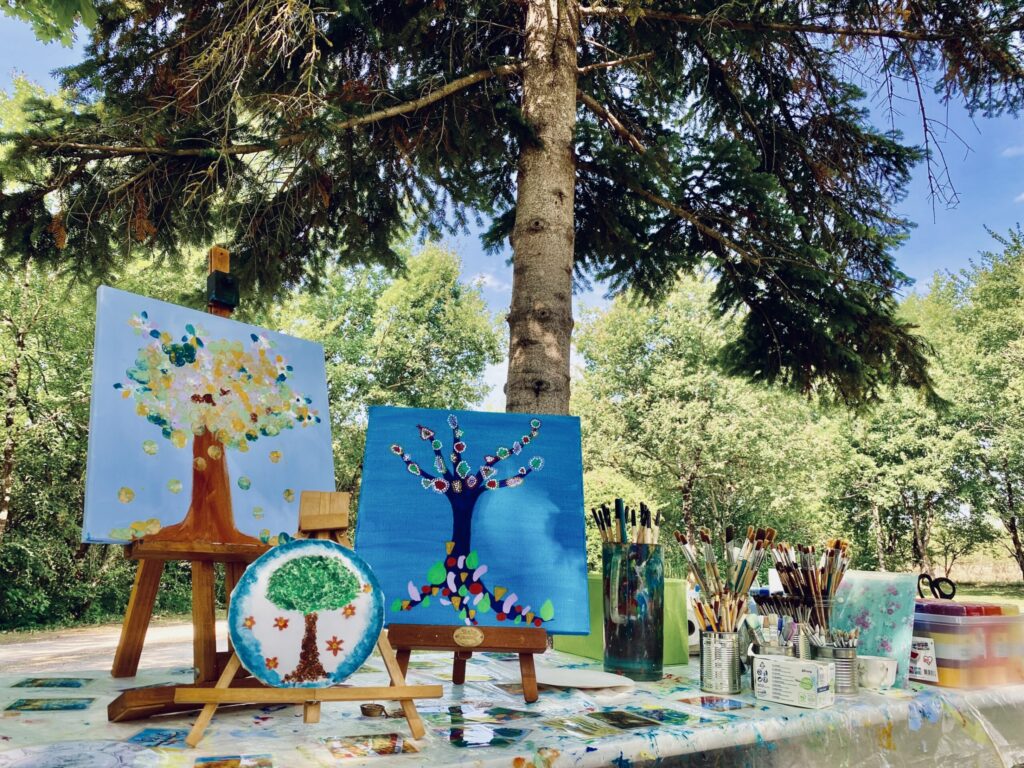 Everyone has a Cella, a place deep inside where your true SELF lives. The place where, among other things, your creativity is hidden. While painting you let your creativity flow freely and you discover that YOU also have talent.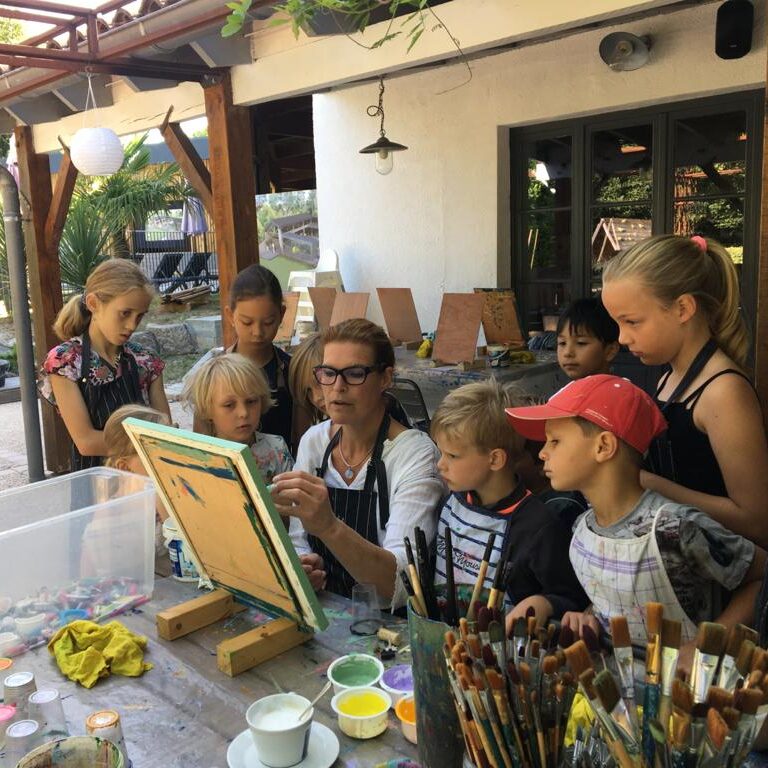 Cella Art | How we create
A workshop with Cella Art always starts with a meditation. We gather in a circle on the grass and sit for a moment together. We do a visualization, an excercise, or I tell a story in which the theme emerges. This allows you to connect with your inner self, and gives you an idea what you would like to paint. Then we take a moment to share ideas with each other and everyone can ask questions.
Cella Art | Methods
Before we start I explain everything about the paint, the canvas and the use of the brushes. Even if you have never painted before, you will learn step by step how to use the materials. While painting I teach you different techniques and how to mix colours. I always bring enough examples of the theme to inspire you.