Cella Art | Painting on canvas
Allow yourself a moment to completely disconnect from your daily activities. Be amazed by the color pallet and enjoy the liberating feeling as your brush glides across the canvas. By painting you reconnect with your inner child that is waiting for an invitation to come out and play! Different interesting themes are the inspiration for the painting workshops of Cella Art.
Would you like to participate? Please inquire here about the dates and locations.
Cella Art | Mandala painting
Painting a mandala with Cella Art is a powerful way to focus. It balances the mind, because the hemispheres of our brain need to work together optimally. The connections that are established ensure that you are mentally balanced and you experience peace. This process can cause a spontaneous restructuring of the inner being. Because your mind lets go of control, an enormous flow of energy is released, which can remove blockages. This allows the creative power that everyone has within to manifest itself.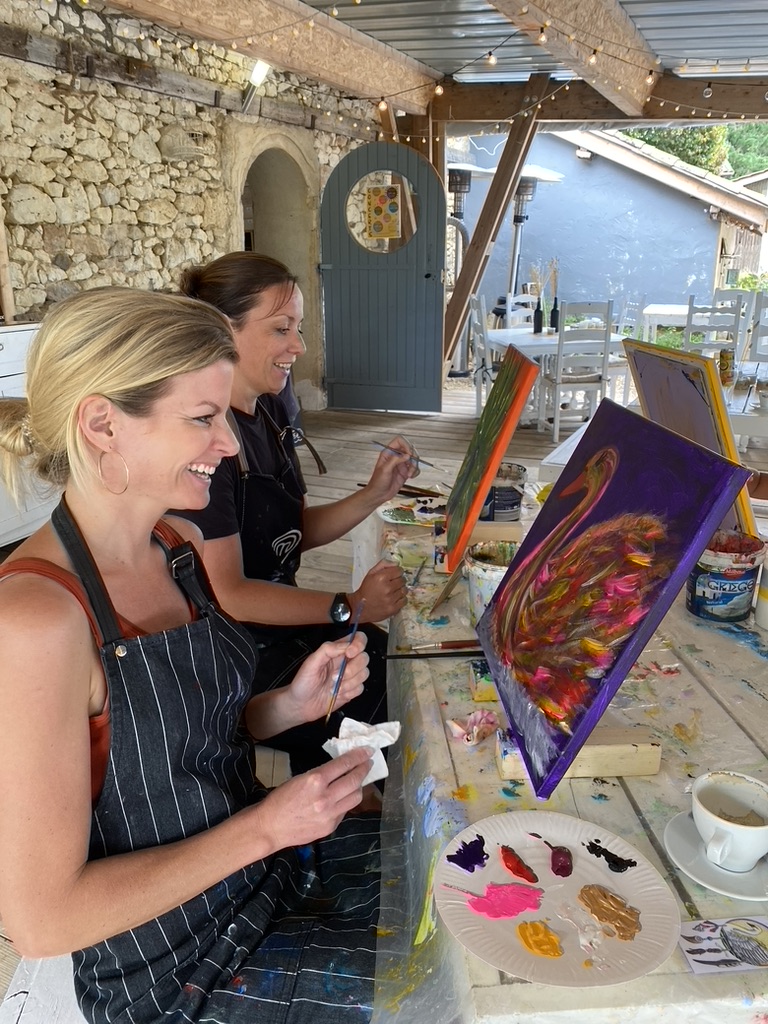 I am grateful for the openness, bravery and curiosity of all the lovely people who have enjoyed participating in my painting workshops. You have amazed, touched and enriched me with many beautiful insights. Thank you all!

Marcella